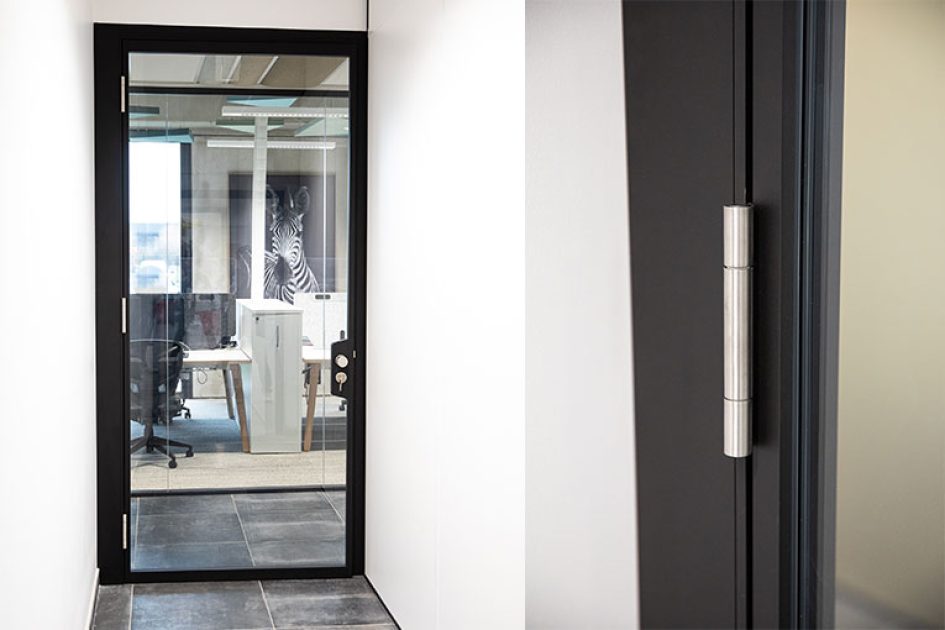 To get 2021 off to a good start, stainless steel hinges complete the range of hanging systems for hinged doors, namely standard anodized or lacquered hinges in the color of your choice or pivots. This novelty is compatible with H3, Wood, Tertial or Lineal doors, discover it.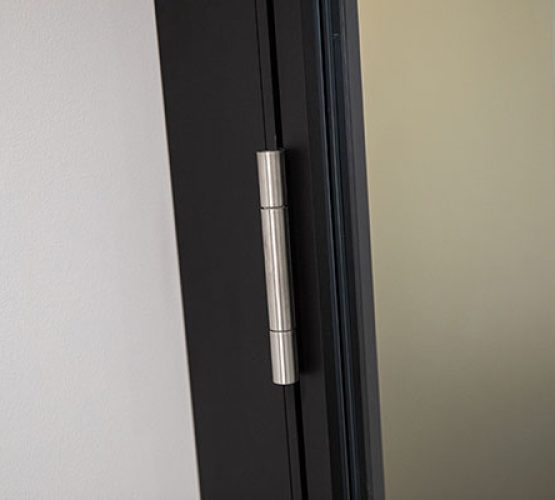 A hinge of character
The vast majority of hOyez swing doors can now be fitted with a new hanging system: the stainless steel hinge!
This new hinge is the result of a collaboration with the company Simonswerk. It is specifically adapted for all hOyez doorcases.
Simonswerk is one of the first manufacturers of technical hinges and is characterized by its strict quality standards and spirit of innovation.

A promising partnership for a hinge with character!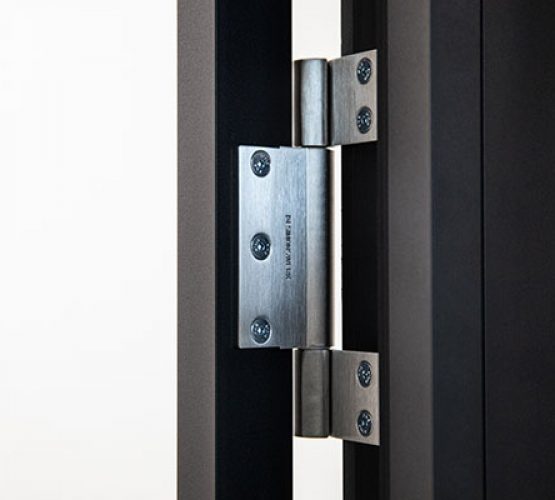 Quick and easy assembly
On the editing side, no change!
The stainless steel hinge is mounted in the same way as our standard hinges: i you just have to screw it into the hinged door, then to fix it by a counter-plate in the doors.

Their design imposes with a dimension of 160 mm. On the technical side, three stainless steel hinges are capable of supporting a door up to 100kg.
Interested in the new stainless steel hinges? Do not hesitate to contact your regional contact to find out more.