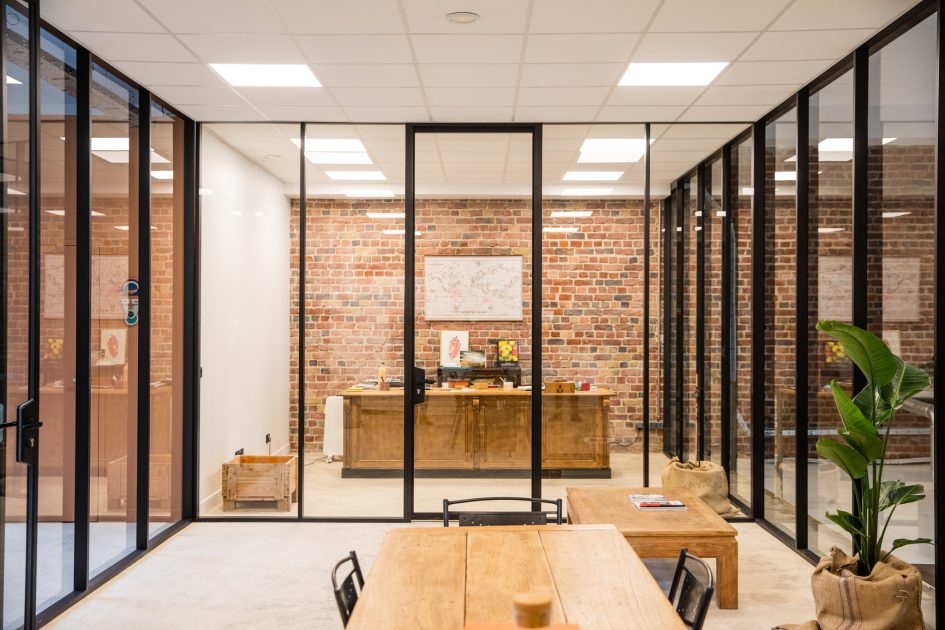 Single or double, on pivots or on hinges, sliding or integrated, with or without door drop seal, access control, door closer….the TERTIAL door is the result of 10 years of experience and innovation.
Our Configura software will suggest a default Tertial door, a hinge-mounted version with a European barrel assembly, but rest assured that this door has a wide range of possibilities.
The Tertial is available as a single or double door, with swing or sliding doors. The swing version is available with a door width of up to 1,030 mm and a semi-fixed door width of 250 to 1,030 mm.
For the double door, there are two integrated locking heights (140/675 mm) to make it easier to use the semi-fixed opening, especially for a Tertial door that is over 2.20 meters long.
Plain handle or with an aluminum surround
The Hoppe handle adds a touch of elegance and minimalism to your Tertial pivot door. Available in "silver" or, more recently, in "black", it blends in seamlessly with the door frame.
Two handles, two styles, one technical difference.
The aluminum handle surround offers a contemporary and different design that can be integrated with a CE barrel. Its handle is also available in "silver" or "black to match the trim, barrel assembly and door frame.
Take minimalism to the extreme with the Tertial's pivot system. Attached to the top and bottom, the pivots are one of the main features of this door.
The original version of the Tertial door, released in 2011, was on pivots.
Since the maximum height of the Tertial is 2,950 mm, we recommend using a hinge system with a height of 2,600 mm or more to ensure optimal stability.
Customize your hinges to match the color of the door frame or upgrade to Simonswerk stainless steel hinges.