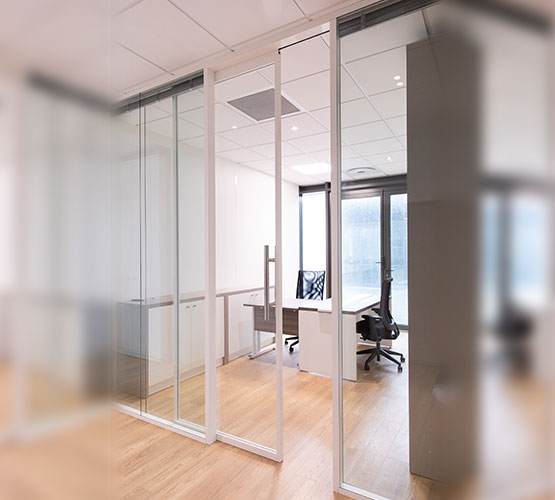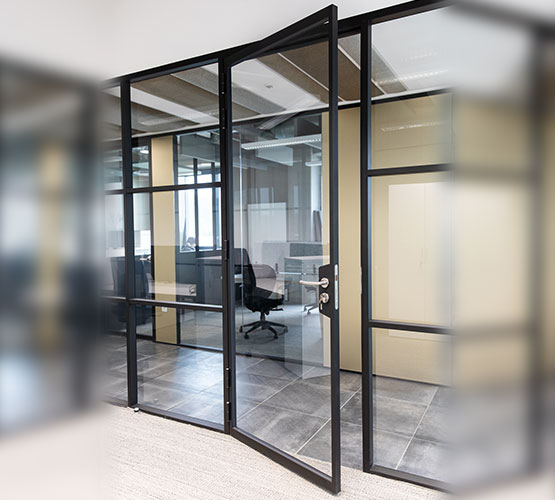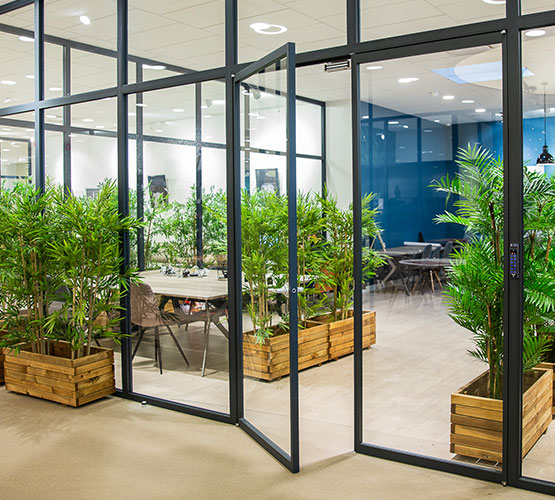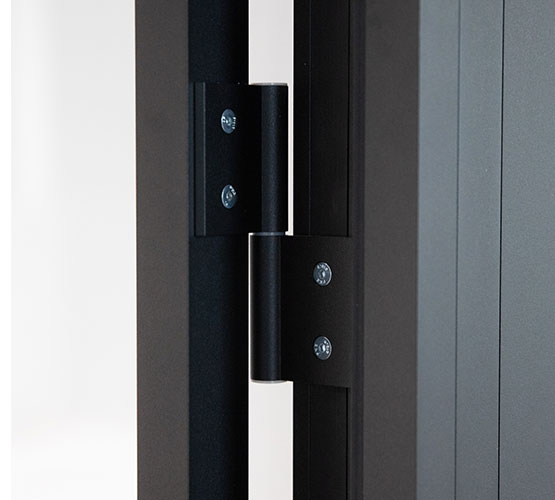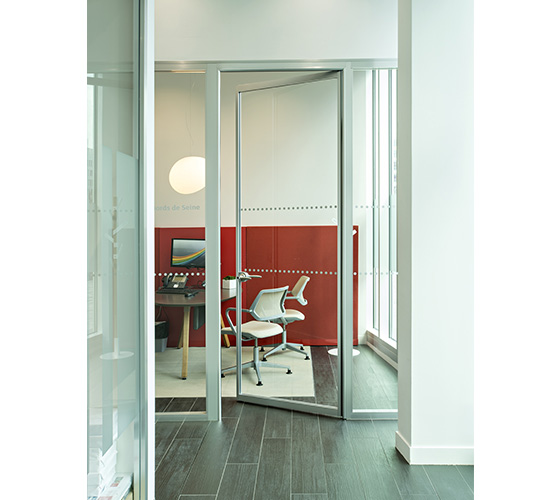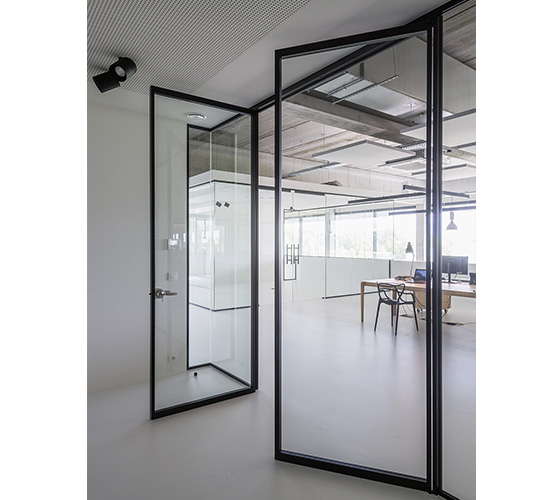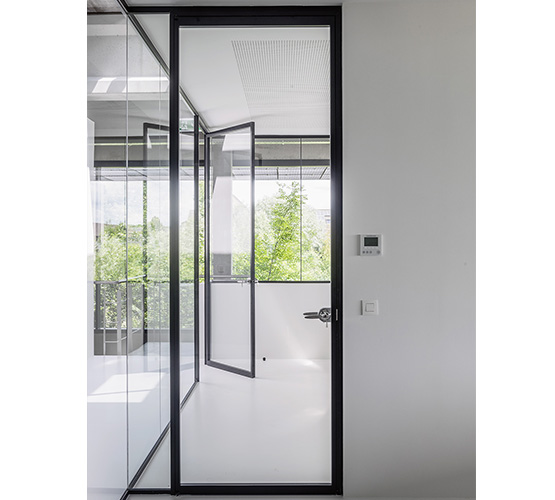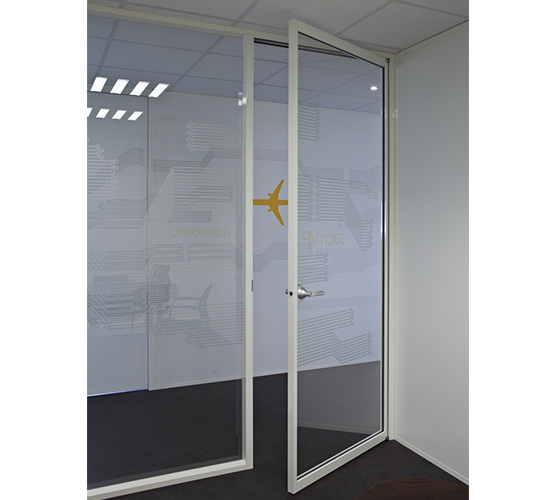 Universe

Glass door
Tertial | Glass door
Door with minimalist aluminium framework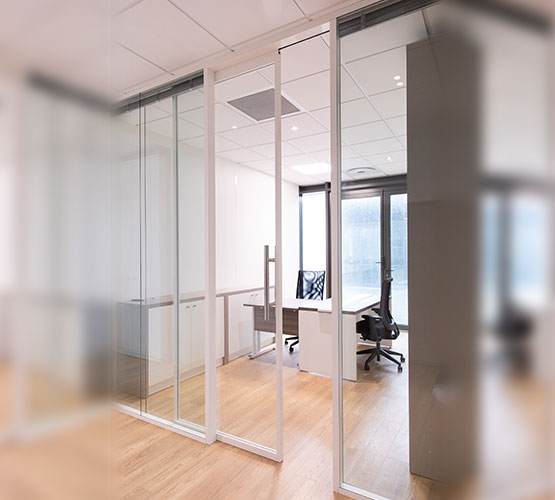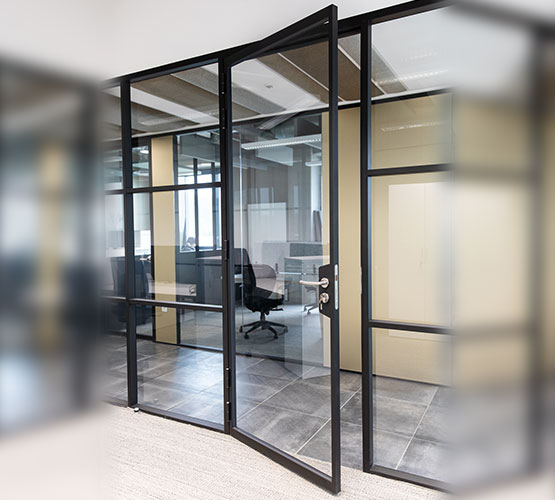 Our latest designed glass door is a perfect match for your office environment. This refined door with a minimalist aluminium framework provides a top of the art contemporary design.
Std dimensions
Thickness 41mm
Max. Height 2950mm
Max. Width 1030mm
Système d'accrochage
Pivots
Anodised or stainless steel hinges
Easy system
Cube system
Option(s)
Swing : Single - Double
Sliding door
With or without european lock
Acoustic
29 - 35 dB Rw
28 - 34 dB RA
Filling
6mm glazing sandwiched in the framework
Dimension(s) (mm)
Assembly
Quick and easy to install, differents smart fixings have been developped to adapt according to the installation environment.
Certifications
All our partitions take full advantage of CERFF certification to ensure a safety maximum. The majority of our partition are traverse load certified.
Gallery
Be inspired by our gallery. Several of our products in professional spaces ti be discovered on photos
Quality and environment
we are committed to the ISO 9001 certification, recognized standard to ensure the highest level of products and services quality.