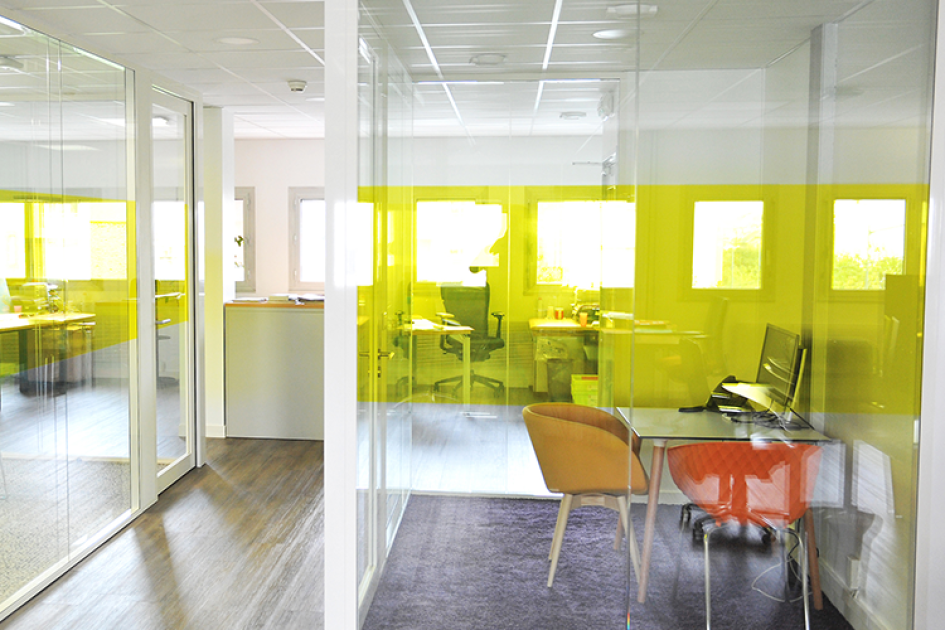 Spaces and workplaces issues are changing. Glass partitions, full partitions, openspace… Each company have different layout according to their needs.
Glass partition is a great compromise between open and closed spaces. It will bring light, transparency and thinness to your building.
Divide spaces easily
Are you planning a new layout of your premises ? You have to know the kind of spaces you want to create.
Partition spaces has benefits and disadvantages.
Benefits :
Acoustic noise reduction with a better attention without external distractions.
Privacy and rest for employees wellness.
Disadvantages :
Loss of available space offices.
Less communication between employees.
We help you to find a great compromise : glass partition for offices.
With offices glass wall, split spaces is quiet easy. Glass wall dividers can be the best solution to turn open spaces to close spaces, keeping communication between employees.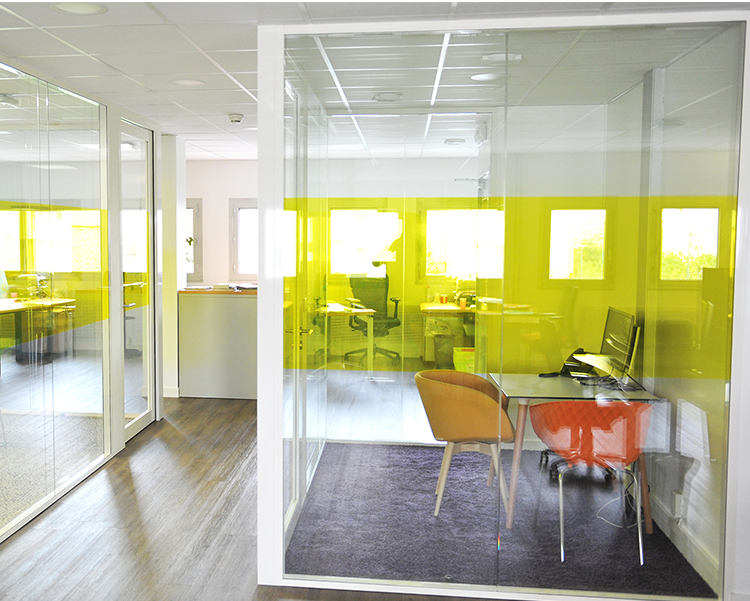 Offer elegance to your offices
Glass wall divider are mostly an esthetic choice, thin finish. Workspace is changing to get sleek design with transparency. Forget big furniture for offices.
That's why glass partitions for offices are more and more request.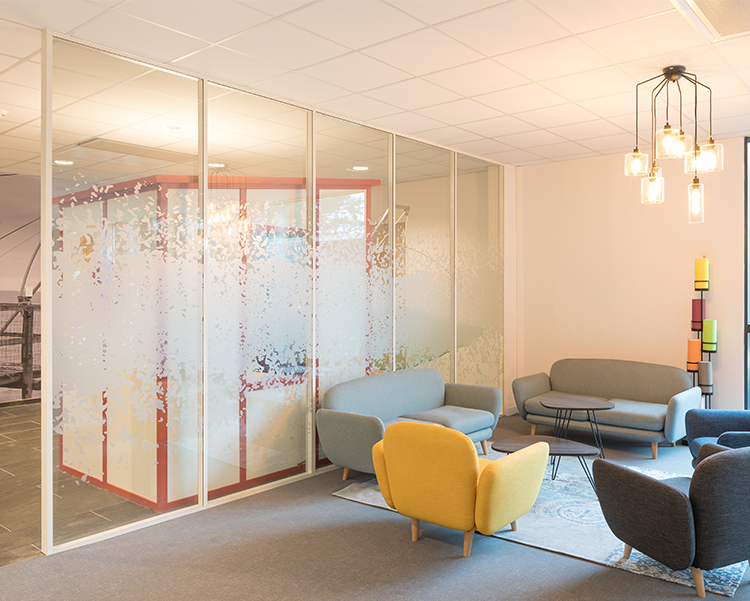 Improve offices acoustic
One of the most essential things to know with space reconfiguration is acoustic. When you divide space, you can offer sound barrier. Noise pollution from colleagues or equipment don't come to your office.
 Glass wall divider, combine with good acoustic from cell and floor, can offer great acoustic results. For exemple, H9 transparency partitions permit to reduce noise til 46dB Rw.
Hoyez glass partitions are available with different Thicknesses and heights. Discover >