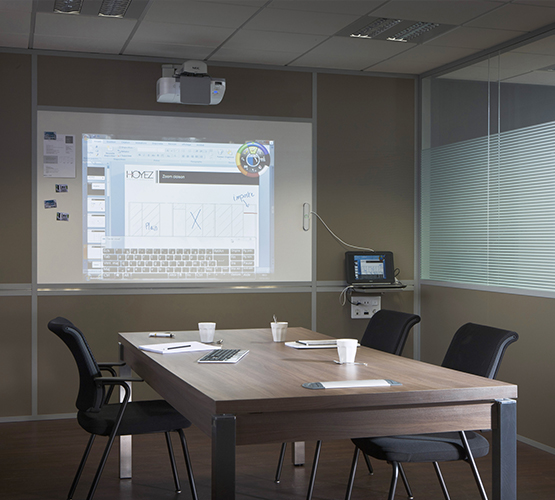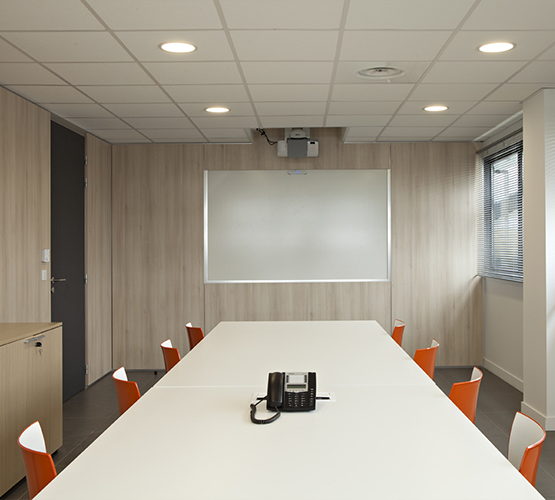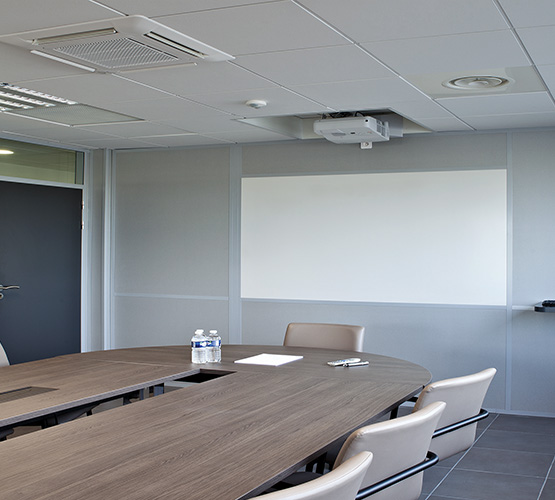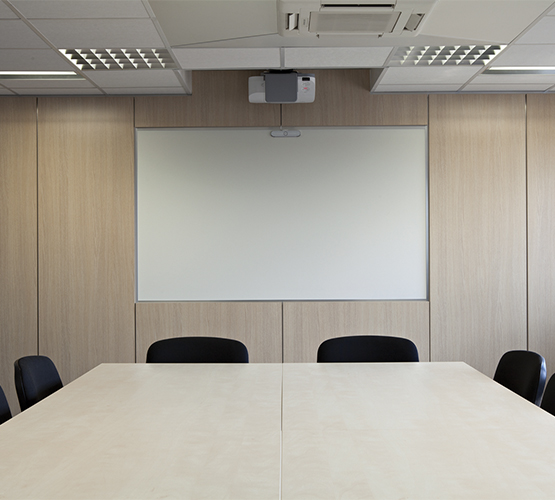 Interactive Video Projector
Integrated to partition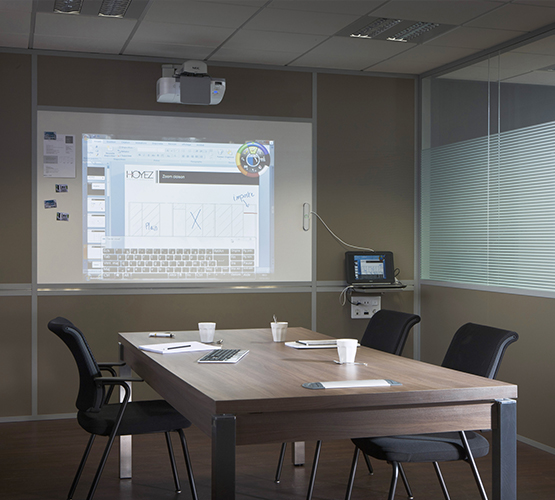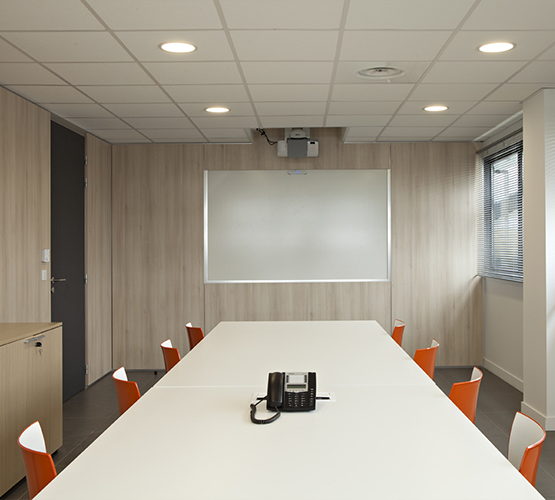 The IVP solution is the ideal solution to equip, qithout any visible cable, a meeting room with an ultra-short-throw interactive video projector. This solution enables to integrate in the partition wall an ultra-short-throw video projector to project a HD image, without shadow, even in a very luminous room. The whiteboard enables a natural transition between the projection applications and the handwritting. Easy to use, the finger a stylus detection is made automatically.
Assembly
Quick and easy to install, differents smart fixings have been developped to adapt according to the installation environment.
Certifications
All our partitions take full advantage of CERFF certification to ensure a safety maximum. The majority of our partition are traverse load certified.
Gallery
Be inspired by our gallery. Several of our products in professional spaces ti be discovered on photos
Quality and environment
we are committed to the ISO 9001 certification, recognized standard to ensure the highest level of products and services quality.